"LETZTER WILLE"
, season 1, episode 1,  will finally air on
November 9th, 2020 on ORF1 at 20:15
Cast: Johannes Zeiler, Brigitta Kanyaro
Production Company: MR Film
Director of Photography: Christoph Beck
Art Director: Maria Gruber
written and directed by: Markus Engel
"DIE LEDERHOSENAFFAIRE", 90min tv feature, part of the "Stadtkomödie" series, was shot in September 2020. Currently in post production.
Cast: Stefan Pohl, Josephine Bloéb, Jasmin Mairhofer, Fabian Schiffkorn, Katja Lechtaler, Erwin Steinhauer, Daniel Christensen, Florian Carove, Harald Schrott, Bernhard Wolf, Katharina Jacob, Christine Neubauer
Production Company: e&a film
Director of Photography: Christoph Beck
Art Director: Esther Frommann
written by: Harald Haller & Marc Brugger
directed by: Markus Engel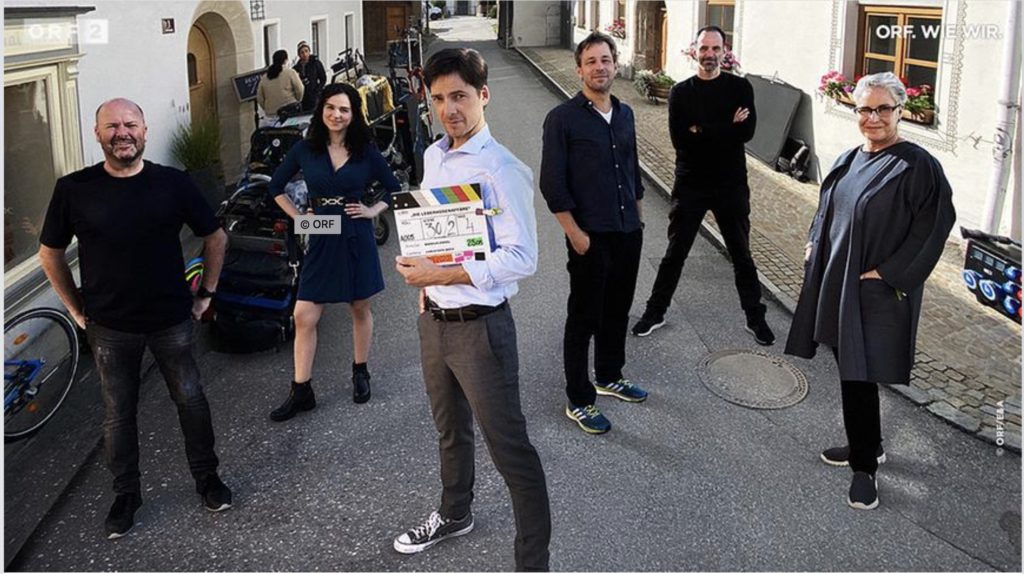 "LETZTER WILLE" (previously:"Erbschaftsangelegenheiten") is a tv-series for the ORF.
Season 1 is slated to air in the beginning of 2020.
Cast: Johannes Zeiler, Brigitta Kanyaro
Production Company: MR Film
Director of Photography: Christoph Beck
Art Director: Maria Gruber
written and directed by: Markus Engel